---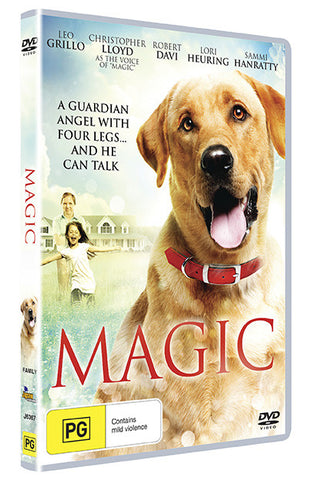 Magic
---
PG - FAMILY
"Magic" the dog is an angel sent to heal a broken family.
Brad is a lawyer, doing the best he can to raise his daughter Kayla who is longing for her mother who died seven years before. Sarah is a medical research scientist who has had an epiphany caused by Magic the dog.
As Magic escapes the research lab where he is a subject, and is pursued by Dr. Ortero and the laboratory's entire security force, he fulfills his angelic role as the catalyst that helps Brad, Kayla and Sarah discover their love for each other.
---
More from this collection