---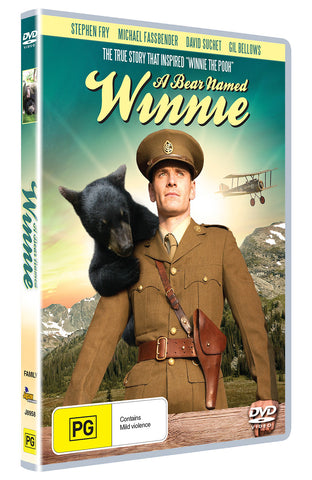 A Bear Named Winnie
---
PG. It's 1914, the beginning of WWI. In White River, Ontario, en route to a training camp in Valcartier, Québec, Army Lieutenant Harry Colebourn, who has a natural rapport with animals, saves a black bear cub from being killed by a hunter.
Not knowing what else to do with the cub, Harry brings her along to camp to act as the unit's mascot, who he names Winnie - short for Winnipeg. Most of the men in the unit bond with Winnie, but having such a mascot is against the rules.
Over time, Winnie becomes completely tame, craving human companionship, which Harry realizes is a problem as the unit is scheduled to get shipped overseas to England and eventually to France to do their duty on the front lines.
Sending Winnie back into the wild may no longer be a viable option. She's no ordinary bear.
---
More from this collection