---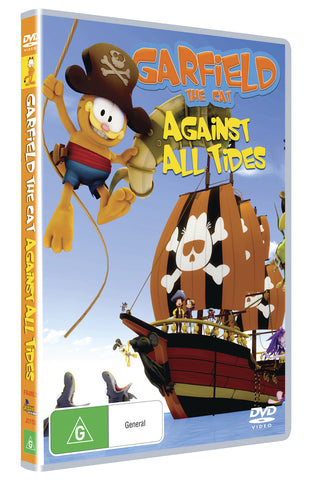 Garfield Against All Tides
---
G.
Back in the XVIIIth century, Garfield was a full-fledged pirate with a cat skull on his main sail and prisoners on his deck.
Captain Garfield sails on the Cat o'nine tails with his sea dog Odie stealing lasagna from Queen Elizabeth's royal vessels.
And Nermal? Well, Nermal, the cutest cat of the universe is the Commodore for Queen Elizabeth charged with capturing the feared Captain Garfield.
---
More from this collection