---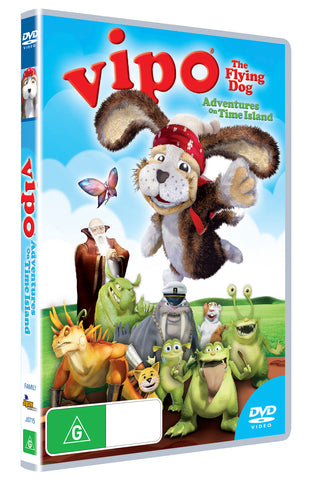 Vipo the Flying Dog
---
G
VIPO and his friends get transferred to an unknown place called Time Island!
Can the Time Master help them to get back home? VIPO sets out on different quests to fantastic kingdoms where he meets the Four Season Rulers. They stole the four magic stones from the Time Master's amulet. Can VIPO retrieve the stones so that they can return home?
More challenges await our friends: green toad-like creatures called Goggs with their tyrant leader Ogg who wants to gain power over Time Island. VIPO also meets Sniffles,
a cute and lovable Gogg-outcast & they soon become great friends.