---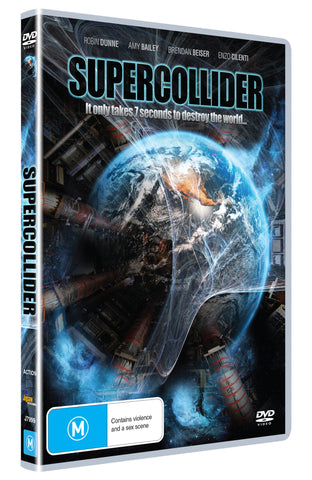 Super Collider
---
After the Hadron Super Collider in Switzerland few thought anyone would ever attempt a larger Collider but Cytron corporation, with a consortium of companies, built it. The Eisenberg Collider, called EC-1 was over 60 Kilometers long, nearly triple the Hadron. Its mandate was to create a new energy source to power the world.
On September 9th, 2013 at 9:05AM the first test of the EC-1 Collider was about to commence.... at 9:06AM, that same day, the test was classified as permanently delayed; the program was to be shut down. What had happened...
Victor Borkan knew that something was different, throughout the world there was now a series of disasters, entire country's infra-structures were collapsing. Power stations going off line and crops failing. The press said that it had been the result of years of neglect and inherent problems with systems. People were talking as if the entire planet was heading towards Armageddon ... But Borkan knew it was something else. This wasn't right.
At the EC-1 Facility Borkan began to research the data and he saw something. It was then that Borkan realized that the experiment on September 9th had taken place. In that nano second anti matter particles had been created and rather than just collapsing as expected, they actually created a momentary black hole that had actually shifted the entire timeline of the world 7 seconds. But how did this 7 second shift change the world?
---
More from this collection