---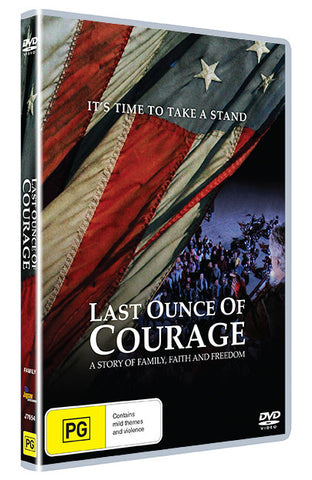 Last Ounce Of Courage
---
DRAMA - PG
Tom and Carrie are newly weds, deeply in love, expecting a child. When Tom enlists in the military, Carrie and Tom's family put on a brave face as he leaves for deployment overseas.
Carrie gives birth to Christian while the young hero is away at war. When Tom is tragically killed in a skirmish, they struggle to make sense of his untimely death and they attempt to get on with their lives.
Fourteen years pass and the young baby grows to be a teenager, Christian, who with his mother, comes back to the small town of Mount Columbus during the holiday season to be with his family. Christian disconnects with his grandfather (Bob Revere) as they both are going through the pain of losing Tom. In this beautiful story of love and forgiveness, they discover a way to unite and to make a difference.
Changing times threaten their town's traditions and Bob is inspired to take a stand. He rallies families and friends around a promise: A PROMISE TO REMEMBER.
Starring MARSHALL TEAGUE, JENNIFER O'NEIL, FRED WILLIAMSON, NIKKI NOVAK, RUSTY JOINER, HUNTER GOMEZ, DARRELL CAMPBELL, JENNA BOYD, BILL OREILLY.
---
More from this collection