---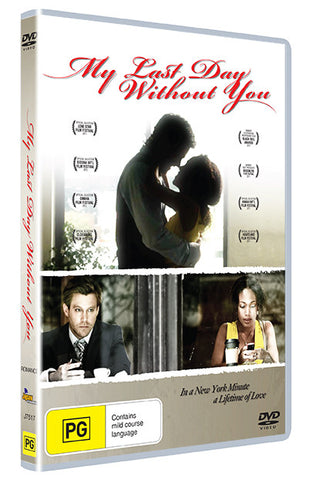 My Last Day Without You
---
DRAMA - PG
A delightful romantic comedy about two people who are the most unlikely couple. Niklas is a German businessman, single minded about his career and Leticia an African American preacher's daughter, musician, with a practical yet fiery streak.
On a one-day business trip to the USA, Niklas is to lay off the entire division of a company, unbeknownst to him Leticia is one of the people he has just fired. Seemingly by chance he meets Leticia, their differences in culture are clear but their attraction transcends them quickly and a whirlwind romance develops only to be interrupted when they find out who each of them really are.
This is an award winning film about chance encounters, serendipity and unexpected attraction that can alter a person's sense of themselves in the world.
Starring KEN DUKEN NICOLE BEHARIE LAITH NAKLI MARLENE FORTE REG E CATHEY
---
More from this collection