---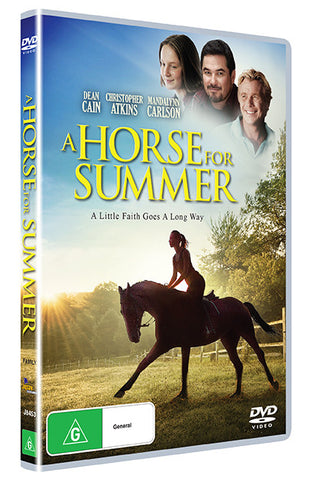 A Horse For Summer
---
Kent and Teri Walsh and teenage daughter, Sarah, 14, move to Arizona to pursue Kent's dream of running a horse boarding ranch. A failing economy makes pursuing this dream difficult.
Their lives change dramatically when Kent's street-hardened teenage niece, Summer, moves in after her mother is arrested. Summer has a difficult time adjusting to life on the ranch as rules, respect, and faith has been missing from her life.
Caring for the horses gives Summer something to care about. When one of the horses falls ill, the Walsh's finances are strained. When Summer makes the decision to do the wrong thing for the right reason, a community discovers the meaning of forgiveness, and Summer realizes this is the only place she has ever been where people really care about her.
---
More from this collection